White Oak Chimney Sweep, Inspection, Relining & Repair
Top-Rated Chimney & Fireplace Service
CSIA Certified Technicians
Highly-Rated on Google
Open Saturdays
Serving South Maryland
Schedule An Estimate Today!
Certifications & Reviews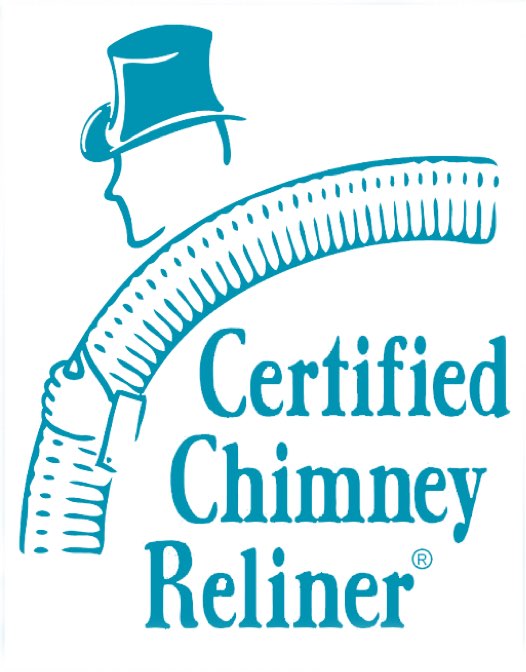 White Oak, MD Chimney & Fireplace Services
The buildup up of ash and debris can negatively impact the safety and functionality of your chimney, while weather conditions such as precipitation, strong wind, and sunlight can cause exterior brick damage. Chelsea's Chimney provides affordable White oak chimney and fireplace services throughout Montgomery County and the surrounding areas!
Chimney Inspections
Damage can exist for a long time without any outward signs, resulting in undetected issues that can worsen and become much more dangerous, expensive, and difficult to fix. Annual chimney inspections are recommended to prevent complications and expensive repairs.
Chimney Cleaning
We recommend a chimney sweep every year after the last fire of winter. Annual cleanings get rid of dangerous creosote buildup, which gets released during the combustion process. If your chimney or fireplace has seen better days, call to schedule a sweep at your convenience.
Chimney Repair
Our masonry experts specialize in brickwork repairs, mortar repairs, waterproofing, cleaning, and sealing. If you have any cracked or damaged bricks, schedule an appointment with one of our contractors to inspect and restore your chimney. We also replace clean-out doors and dampers.
Flue Liners
If your chimney has a clay or ceramic chimney liner, we recommend upgrading to a stainless-steel liner. Ceramic and clay are prone to cracking, and all it takes is one crack to put your home at risk of a chimney fire. Steel is much more resistant to corrosion, fire, and water.
Chimney Tuckpointing
Heavy rain and wind can damage the mortar and brickwork of your chimney. Other harmful factors can include animal droppings, tree sap, and improper roof draining. Our skilled masons offer repointing and tuckpointing for the exterior, interior surround, hearth, and firebox.
Flue Capping
Chimney caps prevent birds, squirrels, raccoons, and other critters from invading your chimney. Once pests infiltrate and make themselves comfortable, it is difficult to get them out. They also cause buildup of unsanitary materials such as droppings and nest debris.
White Oak Chimney Cleaning & Repair
We recommend a chimney cleaning before and after every winter. We perform a thorough camera inspection that enables us to see those hard-to-reach areas of your chimney. We also inspect the flashing and check for signs of leaks, cracks, and structural issues that could become safety hazards. A safe, clean chimney adds high value to any home in Maryland. From wood-burning to gas fireplaces, we have experience with all systems.
Whether putting your home on the market or looking for a routine inspection, Chelsea's Chimney is the best chimney service in White Oak. We are licensed, insured, and available during weekend hours. To schedule an appointment with one of our chimney specialists, give us a call or submit a contact form request. Check out our website to learn more about our specialties, history, and experience.
Chelsea's Chimney is the BEST! I had one super awful Chimney and now it works like new. The office manager was amazing and so helpful. And the techs that came out were awesome! They got here on time and did an excellent job! If you need Chimney service this is the ONLY company you need!
Jaime Wilson
Had a great experience with the company, helped me stay within a good budget. Everyone was on time and made sure everything was clean after they were done. Did not take long at all and I would definitely recommend to anyone in need of chimney service. If I could give more than 5 stars, they definitely deserve it.
Jasmine Everts
We recently had work done by Chelsea's Chimney and were extremely pleased with the work. They were very responsive, thoroughly explained the work they would do and worked around many other projects we had going on in our home that day.
Caitilin Kilty
Greg was extremely personable and honest from the moment he came out. Work was clean, correct, and done in a timely manner. Not to mention pricing was better than my previous quote. Would recommend Chelsea's chimney to anybody looking for good work.
Nick Fotos
What a great company. Chelsea's Chimney was recommended to me by a close friend, and the team that came out to my house was amazing. Pete and Brian were respectful, professional, and were willing to answer all of the questions I had regarding repairs. 10/10, great job guys!
Joseph Malone