Bethesda Chimney Sweep, Inspection, Relining & Repair
Top-Rated Chimney Contractors
CSIA Certified Technicians
Highly-Rated on Google
Open Saturdays
Serving South Maryland
Schedule An Estimate Today!
Certifications & Reviews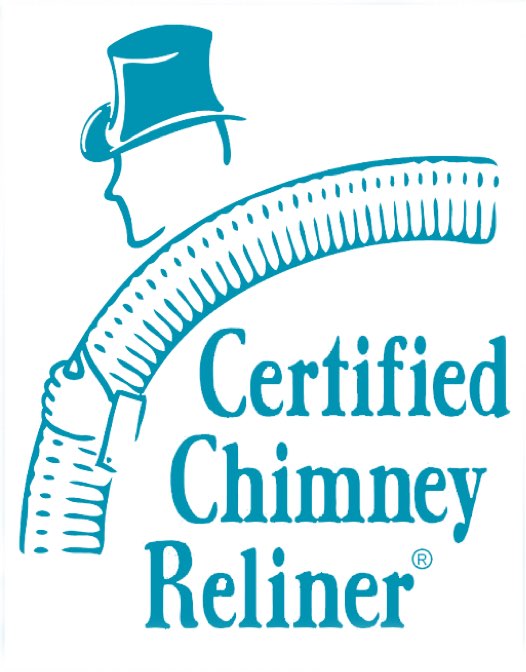 Bethesda, MD Fireplace & Chimney Services
Does your chimney or fireplace need some work? Fires can cause buildup of flammable materials that become hazardous if not cleaned on a regular basis. Our Bethesda chimney sweep and repair experts can perform an onsite inspection to identify any concerns, damage, or structural issues.
Chimney Inspections & Camera Inspections
Chimney inspections and maintenance are recommended every 6 months to one year. Even if there is no noticeable damage, undetected issues can become much more severe and costly if not addressed quickly enough. Schedule an estimate with one of our certified technicians today!
Chimney Sweeping
Our chimney sweeping technicians remove excess soot, debris, critters, and blockages. Some chimneys also contain creosote, a highly flammable material responsible for many house fires. We can eliminate dangerous or unsightly filth to get your chimney looking brand new.
Flue Liners
Our Bethesda chimney company specializes in installation, repair, and removal of flue liners. Liners help prevent corrosion, leaks, and water damage. When creosote is omitted from the flames of a fire, the flue liner blocks it from entering and accumulating inside the chimney.
Chimney Repointing
Hire one of our experienced chimney contractors to repoint your bricks or mortar. Tuckpointing is improves both the durability and the appearance of brick, mitigating the risks of water damage, corrosion, wear and tear, or other elements that can deteriorate your chimney.
Flue Caps
Flue caps are used to keep unwanted materials and critters out of your chimney. They are installed at the top of the chimney, closing it off from objects while maintaining normal air flow, appearance, and functionality. Caps are a catch-all for leaves, rain, dirt, and invading wildlife.
Chimney Repairs
Chimneys are exposed to huge amounts of intense snow, wind, rain, and other weather conditions on a regular basis. It is important that you regularly inspect your chimney for signs of damage and even if the damage seems small, never wait to schedule repairs.
Bethesda Chimney Cleaning & Repair
Our Bethesda chimney cleaning and repair service is proud to serve clients throughout Montgomery County. From routine inspections to full rebuilds, we complete projects with care, precision, and a smile. If you notice leaking, damage, infestations, or any other concerns, contact us right away to schedule an inspection at your convenience. We are open on weekends!
Browse our website for more information about our team, services, and process. You can speak with a team member by calling our main phone number or submitting a contact form request. We have performed work on thousands of chimneys and fireplaces using the highest quality materials, best industry practices, and a customer-first attitude.
Chelsea's Chimney is the BEST! I had one super awful Chimney and now it works like new. The office manager was amazing and so helpful. And the techs that came out were awesome! They got here on time and did an excellent job! If you need Chimney service this is the ONLY company you need!
Jaime Wilson
Had a great experience with the company, helped me stay within a good budget. Everyone was on time and made sure everything was clean after they were done. Did not take long at all and I would definitely recommend to anyone in need of chimney service. If I could give more than 5 stars, they definitely deserve it.
Jasmine Everts
We recently had work done by Chelsea's Chimney and were extremely pleased with the work. They were very responsive, thoroughly explained the work they would do and worked around many other projects we had going on in our home that day.
Caitilin Kilty
Greg was extremely personable and honest from the moment he came out. Work was clean, correct, and done in a timely manner. Not to mention pricing was better than my previous quote. Would recommend Chelsea's chimney to anybody looking for good work.
Nick Fotos
What a great company. Chelsea's Chimney was recommended to me by a close friend, and the team that came out to my house was amazing. Pete and Brian were respectful, professional, and were willing to answer all of the questions I had regarding repairs. 10/10, great job guys!
Joseph Malone