Chimney & Fireplace Sweeping, Inspection & Repair
Licensed Chimney Contractors
CSIA Certified Technicians
Highly-Rated on Google
Licensed & Insured
Open Saturdays
Schedule An Estimate Today!
Certifications & Reviews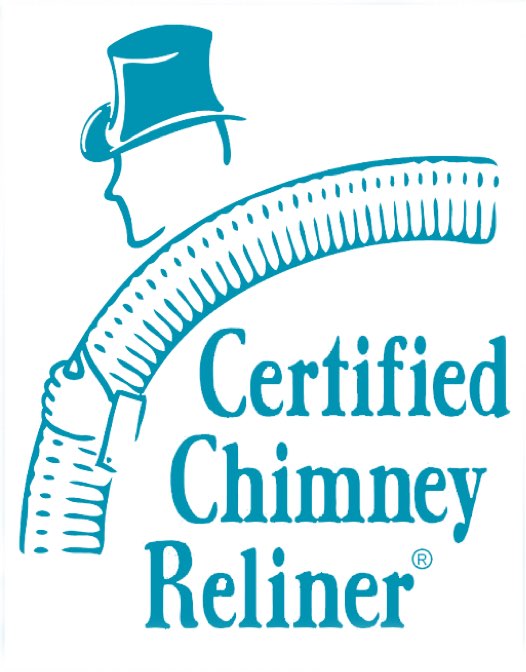 Chimney Inspections
Annual chimney and fireplace inspections are recommended to make sure that everything is functioning properly, especially after the winter season. Even if there is no visible damage, you should always schedule regular checkups. Some issues are not detectable right away and result in much more serious and expensive damage down the road. Contact us by phone or contact form to schedule an inspection at your convenience!
Request Now
Chimney Sweeping
Chimneys need at least one cleaning per year to comply with safety standards. A flammable chemical called creosote builds up inside of chimney structures, resulting in devastating house fires and property damage. During a sweep, one of our technicians will clear out any debris, grime, ash, leaves, and wildlife that are lingering inside your chimney. After the initial inspection, we can provide an estimate and get to work.
Chimney Restoration
Chimneys are constantly exposed to harsh weather conditions including heavy snow, sleet, hail, rain, and lightning. Over time, these elements take a huge toll on structural integrity and commonly result in leaks, cracks, corrosion, weakening, and water damage. Hire one of our contractors to restore your chimney back to perfect condition. In extreme cases where repair is no longer an option, a full tear-down and rebuild may be required.
Flue Lining
Flue liners keep your air clean by directing smoke, soot, and gases outside whenever a fire is burning. Harsh weather or normal wear-and-tear can cause cracks in the liner, resulting in house fires, carbon monoxide leaks, and health hazards. We recommend getting your chimney liner checked out at least once a year, especially before and after the winter season. Our team handles everything including liner installation, repair, and removal.
Flue Caps
Chimney caps are installed to block unwanted materials and critters from infiltrating your structure including squirrels, wasp nests, rain water, leaves, and debris. While caps are not necessary for a chimney to function, they are very important to maximizing the lifespan and safety of your structure. If you need assistance with installing or replacing a flue cap, schedule an inspection with one of our contractors by calling or sending a form through our website.
Request Now
Chelsea's Chimney is the BEST! I had one super awful Chimney and now it works like new. The office manager was amazing and so helpful. And the techs that came out were awesome! They got here on time and did an excellent job! If you need Chimney service this is the ONLY company you need!
Jaime Wilson
Had a great experience with the company, helped me stay within a good budget. Everyone was on time and made sure everything was clean after they were done. Did not take long at all and I would definitely recommend to anyone in need of chimney service. If I could give more than 5 stars, they definitely deserve it.
Jasmine Everts
We recently had work done by Chelsea's Chimney and were extremely pleased with the work. They were very responsive, thoroughly explained the work they would do and worked around many other projects we had going on in our home that day.
Caitilin Kilty
Greg was extremely personable and honest from the moment he came out. Work was clean, correct, and done in a timely manner. Not to mention pricing was better than my previous quote. Would recommend Chelsea's chimney to anybody looking for good work.
Nick Fotos
What a great company. Chelsea's Chimney was recommended to me by a close friend, and the team that came out to my house was amazing. Pete and Brian were respectful, professional, and were willing to answer all of the questions I had regarding repairs. 10/10, great job guys!
Joseph Malone