Chevy Chase Chimney Sweep, Inspection, Relining & Repair
Top-Rated Chimney & Fireplace Service
CSIA Certified Technicians
Highly-Rated on Google
Open Saturdays
Serving South Maryland
Schedule An Estimate Today!
Certifications & Reviews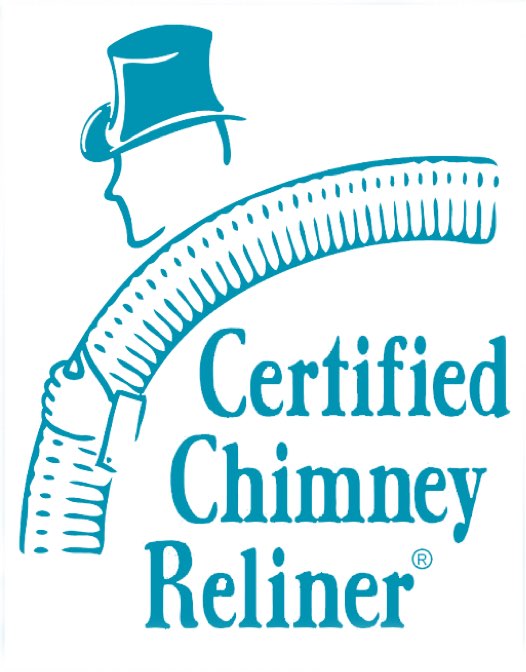 Chevy Chase, MD Chimney & Fireplace Services
Many homes in Chevy Chase and Montgomery County have a gas or wood-burning fireplace. Factors including regular use, harsh weather conditions, and animal invasions can result in damage and safety hazards. Contact our experts today to schedule an onsite inspection.
Chimney Inspections
Annual chimney inspections are recommended to detect any underlying damage or issues. Whether looking to prepare your house to go on the market or schedule a simple routine check-up, we offer quick, easy estimates at your convenience. We are even open on Saturdays!
Chimney Cleaning
When you burn wood in a fireplace, flammable creosote builds up on the bricks and liner. If too much accumulates, it can catch fire and burn down your entire home. Regular chimney sweeps remove flammable debris, increasing your overall safety and peace of mind.
Repair & Restoration
Heavy rain, severe weather, and pest invasions can cause damage to the interior and exterior of your chimney or fireplace. Our masonry specialists repair and replace damaged brickwork or mortar. We can also replace dampers, clean-out doors, caps, and liners.
Flue Liners
A chimney liner reduces the risk of fires, water damage, and animals getting inside. Clay and ceramic liners are prone to cracks, especially if rain has leaked into the interior. New chimney liners are made of stainless steel, which is much more resistant to heat, corrosion, and cracking.
Repointing & Tuckpointing
As mortar softens and erodes, bricks can become loose. The structural integrity of your chimney can be compromised if damaged brickwork goes undetected or overlooked. We perform repointing to restore the strength, safety, and appearance of your chimney.
Flue Caps
Chimney caps keep water and animals out of your chimney. Raccoons, squirrels, and birds often seek shelter in chimney structures and once they get in, it is challenging to get rid of them! Nesting animals can cause damage, debris buildup, and even get inside your home.
Chevy Chase Chimney Cleaning & Repair
Even if you only use your fireplace a few times a year, it is important to schedule regular chimney sweeps. A healthy chimney protects your home against fires, animal invasions, snow, and rain. If your chimney doubles as a vent for your furnace or gas-powered appliances, regular cleanings make sure that combustion gases are being safely removed from your home.
We pride ourselves on being the best chimney service and make sure that every structure is safe, functional, and looking brand new again. From basic waterproofing to complete rebuilds, we do it all. Our technicians arrive on time, every time to perform our inspection without getting in your way or causing damage. From the firebox to the outside bricks, we have you covered. Call or submit a form request to get started!
Chelsea's Chimney is the BEST! I had one super awful Chimney and now it works like new. The office manager was amazing and so helpful. And the techs that came out were awesome! They got here on time and did an excellent job! If you need Chimney service this is the ONLY company you need!
Jaime Wilson
Had a great experience with the company, helped me stay within a good budget. Everyone was on time and made sure everything was clean after they were done. Did not take long at all and I would definitely recommend to anyone in need of chimney service. If I could give more than 5 stars, they definitely deserve it.
Jasmine Everts
We recently had work done by Chelsea's Chimney and were extremely pleased with the work. They were very responsive, thoroughly explained the work they would do and worked around many other projects we had going on in our home that day.
Caitilin Kilty
Greg was extremely personable and honest from the moment he came out. Work was clean, correct, and done in a timely manner. Not to mention pricing was better than my previous quote. Would recommend Chelsea's chimney to anybody looking for good work.
Nick Fotos
What a great company. Chelsea's Chimney was recommended to me by a close friend, and the team that came out to my house was amazing. Pete and Brian were respectful, professional, and were willing to answer all of the questions I had regarding repairs. 10/10, great job guys!
Joseph Malone