Silver Spring Chimney Sweep, Inspection, Relining & Repair
Top-Rated Chimney & Fireplace Service
Highly-Rated on Google
CSIA Certified Technicians
Open Saturdays
Serving South Maryland
Schedule An Estimate Today!
Certifications & Reviews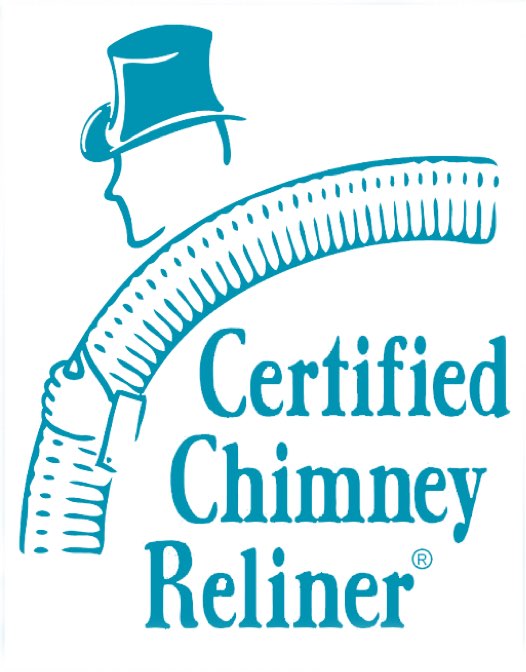 Silver Spring, MD Chimney & Fireplace Services
Fireplaces and chimneys require regular maintenance and cleaning to ensure that they remain safe, functional, and in good condition. Chelsea's Chimney provides affordable Silver Spring chimney and fireplace services including inspections, sweeps, repairs, and more!
Chimney Inspections
It is important for your chimney to undergo regular annual inspections after each winter season, even if nothing appears to be wrong. Structural damage can remain undetected for months and even years, resulting in much more severe (and expensive) issues down the road.
Chimney Sweeps
Active chimneys need at least one cleaning per year to comply with safety standards. Flammable creosote builds up inside your chimney structure, resulting in house fires, property damage, and health hazards. Our Silver Spring chimney sweep experts are here to help.
Chimney Repairs
Harsh weather conditions take quite a toll on your chimney, resulting in leaks, cracks, and mortar damage. In extreme cases where repairs are no longer a viable option, we may need to tear down your current structure and perform a complete restoration.
Flue Lining
A properly installed and functioning flue liner directs smoke and harmful gases out of your home. However, cracks can develop and cause creosote buildup and carbon monoxide leaks. If there is a problem with your current chimney liner, contact us right away for assistance.
Chimney Repointing
After years of exposure to the elements, the mortar between your chimney bricks can begin to erode. We perform repointing and tuckpointing to improve the stability and appearance of your chimney, removing and replacing weak mortar to restore your brickwork.
Flue Caps
When chimneys goes unused during the summertime, unwanted visitors may take shelter inside of it. Chimney caps ventilate exhaust out of your home and prevent rodents from nesting. Keeping animals out of your chimney is much easier than getting them out!
Silver Spring Chimney Cleaning & Repair
We are dedicated to ensuring the safety and curb appeal of chimneys and fireplaces throughout Montgomery County. Schedule an onsite chimney inspection with one of our specialists at your convenience, including Saturdays. Whether your chimney needs an annual cleaning or a complete rebuild, you can trust us to get the job done right and on time.
We use best practices, high-quality materials, and decades of experience to get the best results for every client, every time. We always honor our appointment times and keep you in the loop with clear communication processes. Schedule a professional chimney cleaning to enjoy your the comfort and warmth of a fire without having to worry about safety.
Chelsea's Chimney is the BEST! I had one super awful Chimney and now it works like new. The office manager was amazing and so helpful. And the techs that came out were awesome! They got here on time and did an excellent job! If you need Chimney service this is the ONLY company you need!
Jaime Wilson
Had a great experience with the company, helped me stay within a good budget. Everyone was on time and made sure everything was clean after they were done. Did not take long at all and I would definitely recommend to anyone in need of chimney service. If I could give more than 5 stars, they definitely deserve it.
Jasmine Everts
We recently had work done by Chelsea's Chimney and were extremely pleased with the work. They were very responsive, thoroughly explained the work they would do and worked around many other projects we had going on in our home that day.
Caitilin Kilty
Greg was extremely personable and honest from the moment he came out. Work was clean, correct, and done in a timely manner. Not to mention pricing was better than my previous quote. Would recommend Chelsea's chimney to anybody looking for good work.
Nick Fotos
What a great company. Chelsea's Chimney was recommended to me by a close friend, and the team that came out to my house was amazing. Pete and Brian were respectful, professional, and were willing to answer all of the questions I had regarding repairs. 10/10, great job guys!
Joseph Malone